Anyone visiting Toronto should be aware of the city's reputation for diverse and delicious cuisine. The city has a vibrant culinary culture, and anyone looking to take full advantage of it should make a point to visit the Drake Hotel in the heart of the city, one of the city's premiere places to wine and dine. No matter what time of the day you decide to stop by, the Drake Hotel's restaurant, café and bar will be able to cater to your needs.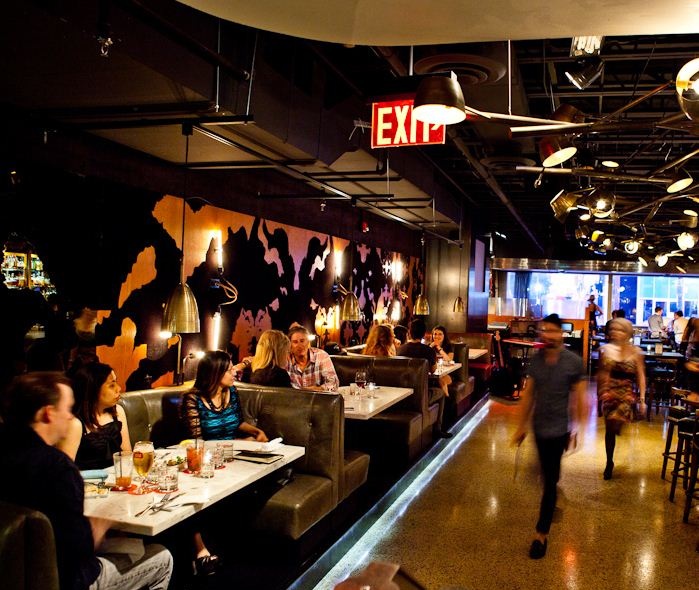 This fine spot in the city offers all of its guests – whether they're staying for a whole week or a single meal – a home away from a home. The Drake's restaurant and café serve up world-class cuisine every day of the week, and its Lounge and Underground dancing offer chances to dance the night away with DJs, live music and other kinds of entertainment.
Another of the Drake Hotel's exceptional features is the Sky Yard, its must-see rooftop patio at. You can enjoy a beautiful view of the city, or even the stars, while eating, drinking and enjoying quality time with your friends and family. Or, if you're looking for something a little more private, the hotel's Room 222 most likely has what you're looking for. This place is available for rent day and night for your dinner parties, private celebrations, and business conferences.
The Drake Hotel is the perfect spot in which to just chill and enjoy your day. You can visit the neighborhood hotspot complete with great music and free Wi-Fi. The Café is known for its Drake Roast coffee, Southern fried chicken, waffles with cherry-infused syrup, not to mention the extra-spicy Drake Caesar. After a day lounging in the café, visit the Underground, where the lineup is packed with live indie shows, film screenings, DJ dance parties and comedy performance night after night. With all these great events, it's no wonder the Underground is packed with partygoers and people looking for a night of fun.
The Drake Hotel truly is a great place to visit considering all the exceptional perks it has to offer. The hotel does not only offer comfort and exceptional accommodations; it's also considered a hotspot by locals when it comes to night life and music. Staying at this top-rated boutique hotel and dining at one of the best Toronto restaurants will definitely make your stay worthwhile.